Ongoing Workshops: Enhance Your Railway Safety Knowledge
Our Dynamic Approach to Ongoing Workshops
At the International Railway Safety Commission (IRSC), we believe in the power of ongoing workshops to ignite learning, foster innovation, and drive change within the railway safety community.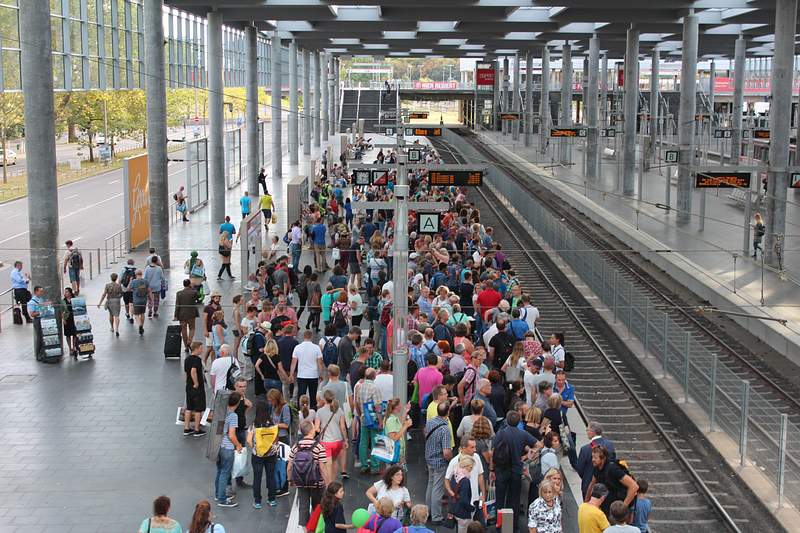 Diverse Workshop Offerings
Our ongoing conferences are not just ordinary learning experiences; they are vibrant and interactive gatherings designed to cater to a wide range of interests and expertise levels within the railway safety domain.
Immersive Learning
Our workshops offer participants immersive learning experiences. Through hands-on activities, real-world case studies, and interactive discussions, attendees gain practical insights and develop the skills needed to navigate complex safety challenges.
Timely and Relevant Topics
IRSC's ongoing conferences cover a spectrum of timely and relevant topics. From emerging safety technologies to crisis management, our workshops address the most pressing issues facing the railway industry today.
Expert-Led Sessions
Our workshops are led by industry experts who are passionate about sharing their knowledge and experiences. These sessions provide a unique opportunity to learn from those at the forefront of railway safety.
Networking Opportunities
In addition to learning, our ongoing conferences offer valuable networking opportunities. Connect with fellow participants, exchange ideas, and build professional relationships that can lead to collaboration and innovation.
Global Reach
IRSC's commitment to international collaboration is reflected in our ongoing conferences. We bring together participants from around the world, ensuring a diverse and inclusive learning environment.
Your Role in Ongoing Workshops
We believe that active participation is key to maximizing the benefits of ongoing workshops. Whether you're an industry veteran or new to the field, your engagement enriches the collective learning experience.
Join Us in the Workshop Journey
We invite you to explore our ongoing workshop offerings and register for sessions that align with your interests and goals. By taking part, you contribute to a vibrant community dedicated to advancing railway safety.
Expand Your Expertise
Our ongoing workshops provide a platform to expand your expertise, tackle industry challenges, and stay updated with the latest safety advancements. Whether you seek to deepen your knowledge or broaden your horizons, our workshops offer valuable resources.
https://www.youtube.com/watch?v=GJuUvQvE0V4&pp=ygUfcmFpbHdheSBldmVudHNlbWVyZ2VuY3kgcmVzcG9ucw%3D%3D
Start Your Workshop Experience
Ready to embark on a journey of continuous learning in railway safety? Contact us to learn more about our ongoing workshops, schedules, and how you can actively participate in these enriching experiences. Together, we can shape a safer future for rail transportation.